COUNTDOWN UNTIL 2016 WORLD PLOUGHING CHAMPIONSHIPS
: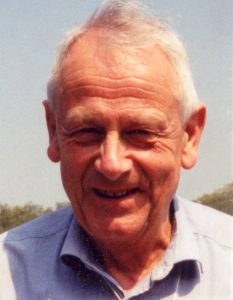 Members of the World Ploughing Organization from all over the world are deeply saddened by the sudden death of former General Secretary of the World Ploughing Organization, Carl Allesø.
A professional agricultural instructor all his life specialising in machinery, Carl worked as a farm advisor for many years.
He became involved in the Danish Ploughing in the early 70's and progressed to become Danish Board Member in 1973.
He was Deputy Vice Chairman of the World Ploughing Organization from 1989 to 1991,
Vice Chairman from 1991 to 1993 and then Carl became the first Dane to become General Secretary of the World Ploughing Organization when he took over from Alfred Hall at the beginning of 1994 and served the World Ploughing Organization in this position until November 2004.
Even when Carl retired from the World Ploughing, he remained actively involved at National level, acting as Head Steward and Scrutineer. He was instrumental in the instruction of young people learning to plough.
It is very fitting that the last time many of Carl's International Ploughing friends met him was at the 2015 World Ploughing Contest in Denmark, where many fond memories were relived and many old friendships rekindled.
Carl is survived by his wife of almost 50 years Vips, his two sons, daughter and 7 grandchildren.
The World Ploughing Organization extends our sympathy to his family and we remember a man that will take a special place in the history books of the World Ploughing  Organization and we bow our heads in a silent prayer.
May he rest in peace.
On behalf of the World Ploughing Organization we send our deepest sympathy to Vips and family.
May he rest in peace.
Anna Marie McHugh
General Secretary
World Ploughing Organization